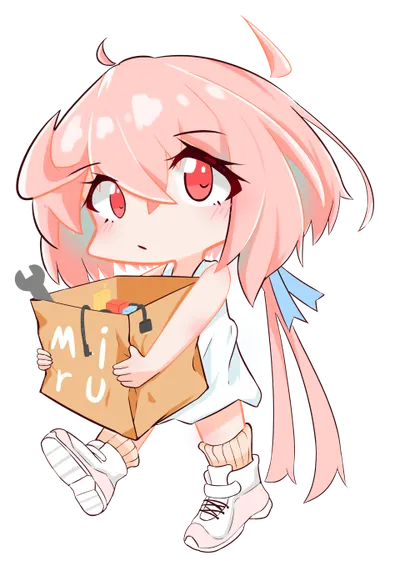 Miru
Free, Open Source A multifunctional media entertainment application that supports video, comics, and novel expansion sources,Support Android、Windows、Web.
New Miru
It is being developed using Flutter and utilizes the QuickJS engine for expansion. The functionality is currently being implemented gradually.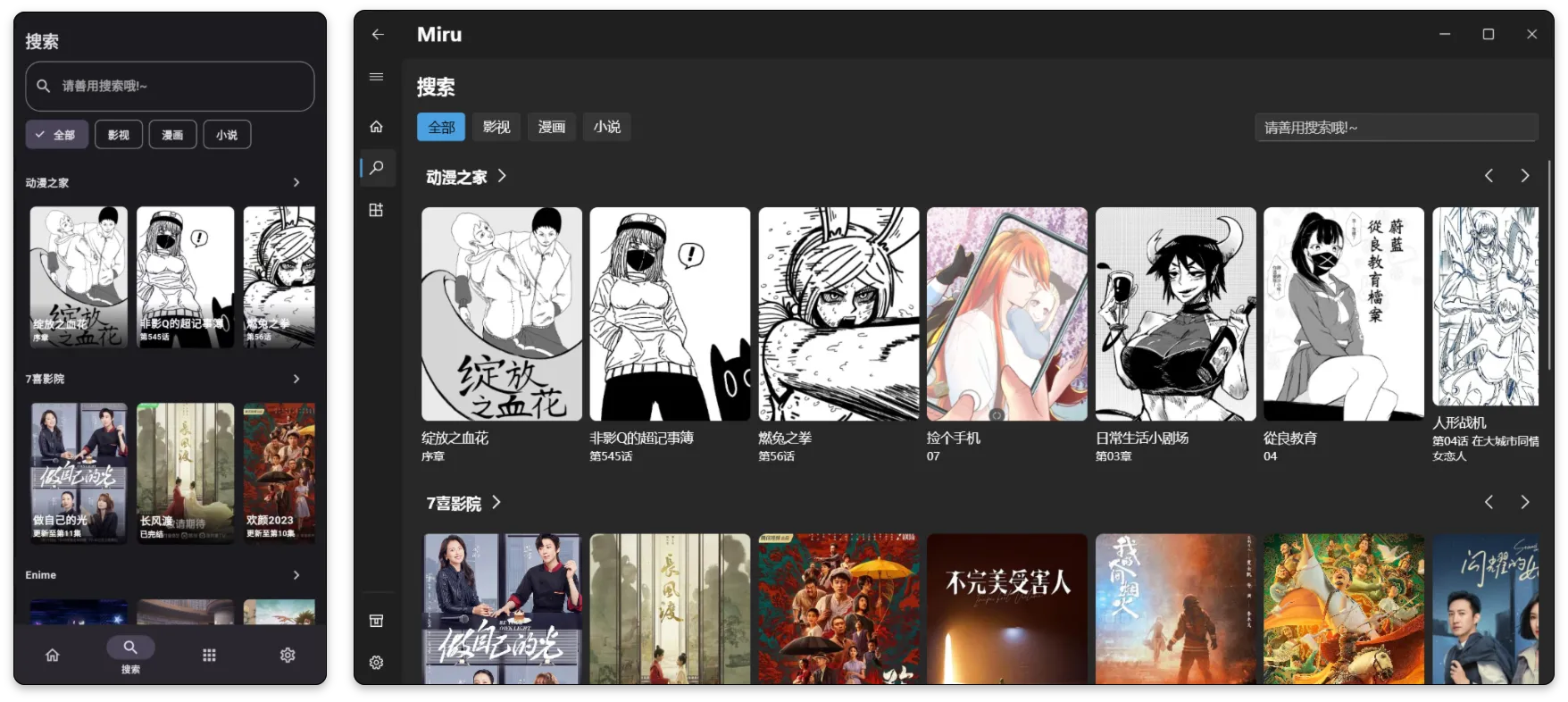 🎉 With Miru's extension system, it's easy to add new sources.
🦋 It utilizes the corresponding system UI design language to provide a consistent and seamless user experience.
📱 It supports multiple platforms, including Android, Windows, and Web.
🌐 It supports custom extension repositories and proxies.
📦 The official extension repository provides video sources that can be used without writing any extensions.
📜 It uses TMDB to fetch movie and TV show information, supporting multiple languages.
📚 It supports online streaming of various video, comic, and novel sources, providing a unified experience across multiple platforms.
📖 It supports saving watch progress, so you don't have to worry about losing your progress in the middle of a video, comic, or novel.
Brought to you by

Miru

AGPLv3 © 2023 Miru Project.